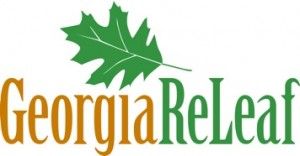 2021 Georgia ReLeaf grant applications now accepted
Each year, a limited amount of funding is available to support tree planting projects through Georgia Tree Council's Georgia ReLeaf program.  Eligible projects must fall into one of three categories:  1) Tree planting on public property to replace canopy lost to storms, 2) Tree planting projects that honor or benefit military veterans, or 3)  Tree planting projects that contribute to tree equity in under-resourced communities.  The Georgia ReLeaf Program is not intended for the purpose of beautification tree plantings.
Tree giveaway events for residents that fall under these categories are also eligible for funding.
The objectives of the Georgia ReLeaf Program are to: 1) Restore the environmental, economic, and social health of Georgia communities; 2) Help sustain health and diversity in Georgia's community forests; 3) Provide technical assistance to communities; 4) Improve planning efforts of city administrators, municipal tree departments and tree boards; 5) Provide opportunities and recognition for veterans who have served our country in the armed forces; and 6) Contribute to tree equity in Georgia communities, improving the quality of life in under-served, under-resourced neighborhoods, .
Applications must be e-mailed to marylynne@gatreecouncil.org by October 15, 2021. Recipients will be notified by November 1, 2021. Approved projects can begin only after agreements are signed by the grantee and the Georgia Tree Council. All efforts should be made to plant or distribute trees before the end of March 2022.
Government agencies, non-profit organizations and educational institutions are eligible to apply.
Georgia ReLeaf is currently funded through individual and corporate contributions and with financial support from the Georgia Forestry Commission through funding from the U.S. Forest Service.  Click here to read more and download application