The Urban Forest of Utility Corridors
This form stopped accepting submissions on May 22, 2019 10:00 am EDT.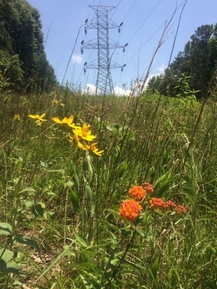 Georgia Tree Council's second quarterly educational program will be held on May 22, 10 a.m. to 2:30 p.m. in the Ford Room at Zoo Atlanta and is sponsored by the Georgia Power Company, Northwest Region.  We'll hear from Georgia Power foresters and arborists about their recycled vegetation use for zoo animals as well as biology and species protection projects such as their butterfly project and mapping of gopher tortoise burrows in transmission corridors. We'll listen to a panel discussion about cultivating relationships; cooperative efforts between municipalities, nonprofits, and utilities (Savannah case study); and dealing with conflict. We'll also learn about the Energy Saving Trees program, participated in by utility companies and EMCs. Speakers: Mark Wachter, Nancy Beckemeyer, Jim Ozier and Bill Haws of the Georgia Power Company and Robert Seamans, City of Statesboro.  Lunch is included.  ISA CEUs: 3.75 Management, Certified Arborist, Utility Specialist, and Municipal Specialist. Society of American Foresters CFEs: 3/5, category 1. A professional development certificate will be available for landscape architects and others. The first 75 people to register receive a free ticket to tour the zoo!
Contact Information
Mary Lynne Beckley
4702105900