Planting and Preserving Trees for Stormwater Management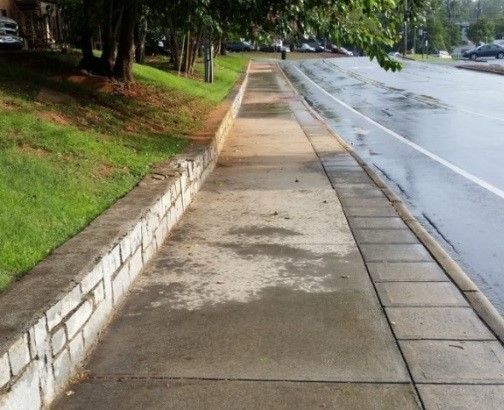 REGISTRATION FOR THE IN-PERSON PROGRAM HAS CLOSED. TO VIEW THE PROGRAM REMOTELY, REGISTER FOR THE WEBINAR OPTION BY CLICK HERE GOING TO https://attendee.gotowebinar.com/register/6490702333844390669
"Planting and Preserving Trees for Stormwater Management: Georgia Tree Council Second Quarterly Program"
Join us in the multi-purpose room of Alpharetta City Hall, 2 Park Plaza, May 11, 9 a.m. to noon, with lunch provided afterwards.
Program topics:
Program topics:
1) Tree planting to address stormwater mitigation: Learn ways that the City of Alpharetta has incorporated trees into their stormwater management plans
2) The results of a two-year stormwater mitigation study of urban tree clusters and single trees, by specie, in Baltimore area, and how trees count in the SoLoCo 3) Stormwater Design Manual being implemented in the Southern Low Country of South Carolina
3) Streambank stabilization using natural channel design, plus a quick overview of permitting
4)Designing with Trees for Stormwater Management: Learn about innovative landscape design and tree planting projects that act as natural stormwater mitigators
With Speakers:
Jill Bazinet, Senior Engineer, City of Alpharetta, Georgia
Bill Hodgins, Senior Water Resources Engineer, Center for Watershed Protection, Fulton, Maryland
Thomas Brown, RLA, ASLA, CLARB, Arcadis US, Inc., Atlanta
Brian King, P.E., Engineering 303
2.75 ISA Certified Arborist, Municipal Specialist, and BCMA - Management CEUs available. Forester CFEs: 2.5, category 1. Landscape Architects and other professionals will receive a certificate of attendance for their CEU records. Lunch is provided.
Registration: $55 (includes lunch, early a.m. refreshments)
Georgia Tree Council members: $40 (includes lunch, early a.m. refreshments) REGISTER ONLINE FOR IN-PERSON PROGRAM BY CLICKING THE GREEN "REGISTER" BUTTON, TOP RIGHT OF PAGE. (If paying by check, click "pay later" and send your check to Georgia Tree Council, P.O. Box 2199, Stone Mountain, GA 30086.)
Unable to make it in person? Watch virtually by registering at the link below or pasting this web address in your brower: https://attendee.gotowebinar.com/register/6490702333844390669