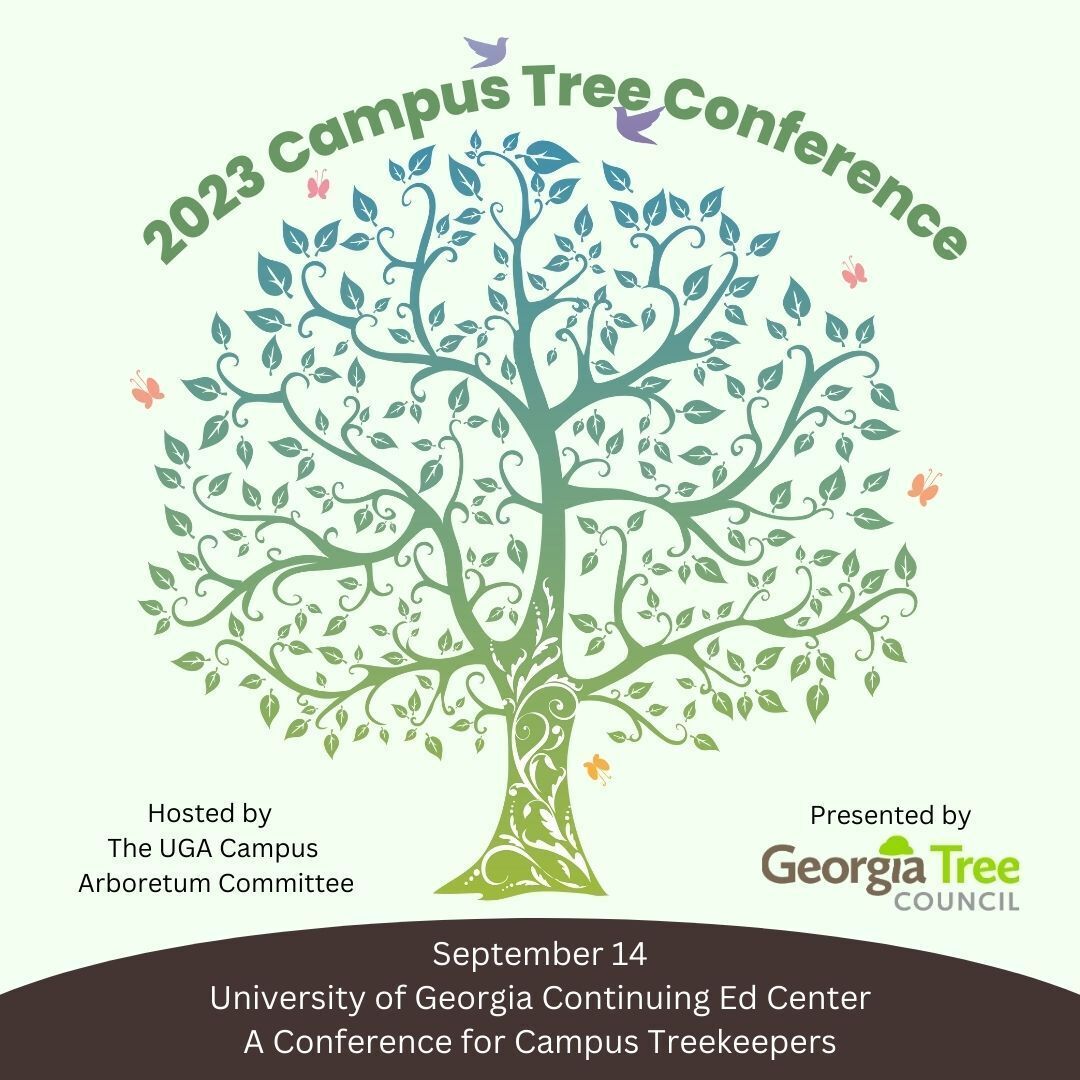 2023 Campus Tree Conference
REGISTRATION FOR THIS EVENT IS NOW CLOSED.
Do you take care of trees on a campus (college/university, corporate campus, botanical garden, etc.?)  Join us on September 14 for the 2023 Campus Tree Conference, hosted this year at the University of Georgia Continuing Education Center by the UGA Campus Arboretum Committee.  We'll cover topics that are often challenges for campuses, like tree inventory tools and techniques, tree risk, soil and high traffic areas, storm mitigation planning, and more.  See agenda below.  4.75 ISA Arborist CEUs will be available. 4.5 Forester CFEs are available.  Landscape Architects and others will receive a certificate of attendance for the CEU records. Lunch and refreshments will be provided.
Address: 1197 South Lumpkin Street, Athens, Georgia 30602
Need a hotel room?  We have a block of rooms at the Continuing Education Center Hotel.  Click here and use conference code 96263 to reserve a hotel room at the conference rate for the night of September 13.
Program Agenda:
9:00 – 9:05 a.m.           Welcome from Mary Lynne Beckley, Executive Director, Georgia Tree Council and Holly Campbell, Board President 2023
9:05 - 9:15 a.m.            Welcome from UGA Campus Arboretum Committee
9:15 – 10:00 a.m.          Risk Assessment and Tree Inventorying at the University of Kentucky with Stacy Borden, UK Grounds Manager
5 minute break
10:05 – 10:50 a.m.       Tree Inventorying Software Review with Andrew Mink, Consulting Advisor, Bartlett Tree Experts
Andrew Mink, Consulting Advisor
Bartlett Tree Experts
11:00 a.m. – Noon        Walking tour of South Campus Walk of Campus Arboretum Tour
Noon – 1:00 p.m.          Lunch (short presentation on Tree Campus USA, Joan Scales, Georgia Forestry Commission)
1:00 – 2:00 p.m.           Breakout Sessions
A Tour and Talk: D.W. Brooks Mall – This greenspace has replaced D.W. Brooks Drive, a former vehicular roadway in the center of UGA's south campus. Previously characterized by exhaust fumes and heavy vehicular congestion, the Mall now provides a safe and pleasant greenspace for students, faculty, staff and visitors. Learn about its sustainable design features and benefits.  With Scott Simpson, Landscape Architect, Project Manager
Readiness, Response, Recovery: Storm Mitigation Planning on Campus with Seth Hawkins, Urban & Community Forestry Program Manager, Georgia Forestry Commission and Brett Ganas, Grounds Director, University of Georgia
High Pedestrian Traffic areas:  Soil Requirements for Healthy Trees with Holly Campbell, Public Service Assistant, Warnell School of Forestry and Natural Resources, University of Georgia
2:10 – 3:00 p.m.           Managing the Trees at Auburn University with Alex Hedgepath, Campus Arborist
                                    Q & A for all speakers      
Adjourn
---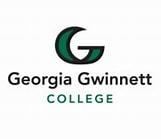 2022 CAMPUS TREE CONFERENCE
Georgia Gwinnett College in Lawrenceville hosted the 2022 Campus Tree Conference.  Topics covered were managing trees with campus growth; tree management plans; trees, trails, and safety; soil compaction; tree risk assessment; and campus tree inventories and tools; and how a campus can serve as a nature refuge for the wider community.  
---
2020 Campus Tree Conference - A Webinar
On September 17, 2020, Georgia Tree Council presented its Campus Tree Conference in webinar form. During this 3-hour online program, we heard a variety of speakers on how to make a good contract for arboricultural services at your campus, what a commercial tree company should expect when working with a campus, how to get your campus certified as an arboretum, and how to ensure that your campus trees and greenspace remains healthy and thriving during these challenging times. Speakers included University of Georgia's Dr. Ellen Bauske and Bodi Pennisi, Arbor Equity's Dan Bauer, and Agnes Scott College's Karina Leung.
---
2019 Campus Tree Conference

This popular conference is for physical plant managers, landscape directors, administrators, sustainability staff, and others who care for trees on a college campus or any other campus setting.  The 2019 Campus Tree Conference was held at University of North Georgia's Gainesville Campus, 3820 Mundy Mill Rd, Oakwood, GA 30566.  
Speakers and attendees discussed tree risk, soil compaction, wildlife, tree inventories, climate variability, management plans, recycling campus trees and debris, and other topics, and enjoyed lunch and a tour of tree care on the UNG campus..  See full agenda here.
2018 COLLEGE CANOPY CONFERENCE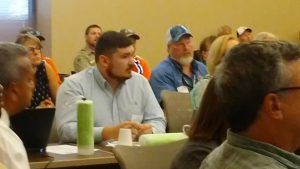 At the 2018 College Canopy Conference at  Clayton State University in Morrow, we heard talks on the latest research regarding changing urban landscapes and concerns such as the West Nile and Zyka viruses; campus sustainability, best practices for treecare and campus communication; tree risk assessment and keeping people safe; establishing a butterfly garden, pollinator garden, or arboretum; and specific challenges for treecare on college campuses.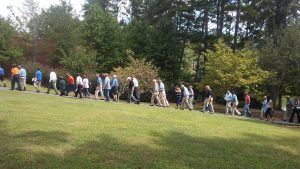 We'd enjoyed an interesting trail walk and talk through this lovely campus, including their QR-coded tree plantings,Spivey Hall, and the Butterfly Garden. Thank you to our sponsor, the GreenSeason Group for supporting this event.
2016 COLLEGE CANOPY CONFERENCE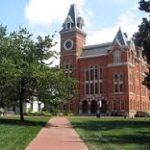 The 2016 GUFC College Canopy Conference was at Oxford College of Emory University in Oxford, Georgia.  We heard talks on best management practices and campus management plans and enoyed tours which included the Trees of the Oxford College Quad, Oxford's famed Yarbrough Oak, and tree care on construction projects.This popular conference is a must for physical plant managers and crews, landscape directors, administrators, arborists, and others who are responsible for healthy campus urban forests.
2015 COLLEGE CANOPY CONFERENCE
Agnes Scott College in Decatur hosted this popular conference on September 22.   Conference topics included Agnes Scott College's urban forest audit, campus tree protection, water recycling, young tree pruning, nursery stock selection, Tree Campus USA, and the Agnes Scott Arboretum.
---