2019 Campus Tree Canopy Conference

Join us for the 2019 Campus Tree Canopy Conference at the University of North Georgia in Gainesville. Details coming soon!
GUFC 2018 COLLEGE CANOPY CONFERENCE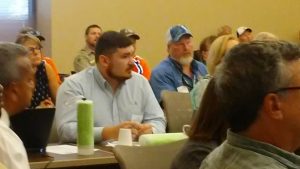 At the 2018 College Canopy Conference at  Clayton State University in Morrow, we heard talks on the latest research regarding changing urban landscapes and concerns such as the West Nile and Zyka viruses; campus sustainability, best practices for treecare and campus communication; tree risk assessment and keeping people safe; establishing a butterfly garden, pollinator garden, or arboretum; and specific challenges for treecare on college campuses.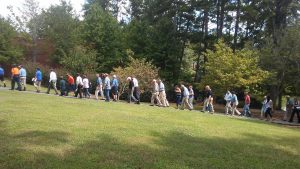 We'd enjoyed an interesting trail walk and talk through this lovely campus, including their QR-coded tree plantings,Spivey Hall, and the Butterfly Garden. Thank you to our sponsor, the GreenSeason Group for supporting this event.

GUFC 2016 COLLEGE CANOPY CONFERENCE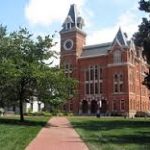 The 2016 GUFC College Canopy Conference was at Oxford College of Emory University in Oxford, Georgia.  We heard talks on best management practices and campus management plans and enoyed tours which included the Trees of the Oxford College Quad, Oxford's famed Yarbrough Oak, and tree care on construction projects.This popular conference is a must for physical plant managers and crews, landscape directors, administrators, arborists, and others who are responsible for healthy campus urban forests.
GUFC 2015 COLLEGE CANOPY CONFERENCE
Agnes Scott College in Decatur hosted this popular conference on September 22.   Conference topics included Agnes Scott College's urban forest audit, campus tree protection, water recycling, young tree pruning, nursery stock selection, Tree Campus USA, and the Agnes Scott Arboretum.
---
Sample Past College Conference Presentations
For additional presentations from our Campus Tree Canopy Conferences, click here.
Chris Hastings, ArborMedics

Influence of Forest to Urban Conversions on Incidence of West Nile Virus near Atlanta, GA.  Dr. Graeme Lockaby and Nicole Castaneda, Auburn University