Georgia ReLeaf
Communities interested in Georgia ReLeaf funding: please email info@gatreecouncil.org.
---
Thank you to contributors and supporters of our Georgia ReLeaf efforts to help south Georgia communities replace tree canopy lost to severe storms and other communities planting trees for veterans.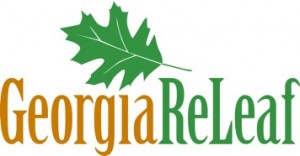 Projects recently funded:
City of Norwood, GA   
Project:  Norwood Veterans Memorial Park 
This project is planting trees in a park created to be dedicated to veterans for their service to our country.
City of Fort Oglethorpe, GA        
Project: Honor Park -  For Those Who Serve  
This project is planting trees in a park created as a memorial to those who made the ultimate sacrifice while providing a peaceful haven for all who seek a place for reflection.
Camden County, GA           
Project: Camden County ReLeaf Program  
This project is planting trees to replace tree canopy, lost to Hurricane Matthew and Hurricane Irma, in and around five local parks.
Town of Thunderbolt, GA                                                                          
Project: Thunderbolt, Georgia Tree Restoration Project                                                                                                       
This project is identifying and replacing trees that have been damaged by storms in the past several years and restoring the town's tree canopy.
The City of Statesboro, GA                                                                                   
Project: City of Statesboro ReLeaf project                                                                     
This project is replacing trees lost during Hurricane Matthew in Edgewood Acres Park, Willie McTell Walking Trail, and Eastside Cemetery.
Thomasville Landmarks                                                                                              
Project:  ReLeaf Thomasville                                                                                             
This project will replace trees lost to storms in Thomasville, GA, a city legendary for its live oak trees.
The Jekyll Island Authority
Project:  Captain Wylly Scenic Corridor Enhancement Project                                   
The purpose of this project is to restore the tree canopy that was damaged during Hurricane Matthew on Jekyll Island, GA.
For a complete list of all Georgia ReLeaf grantees to date, click here.
The history of the Georgia ReLeaf program:
In April, 2011, tornadoes struck many southern U.S. states, taking lives and destroying homes, businesses, and city infrastructure – including thriving community trees. To help restore the many environmental, economic, and social health benefits that trees provided in these storm-struck Georgia communities, the Georgia Urban Forest Council (GUFC), in cooperation with the Georgia Forestry Commission (GFC), established the Georgia ReLeaf  program to bring urban forests back to life by planting trees in public areas such as parks, schools, main streets, and business districts.
In addition to tree planting for canopy restoration, the Georgia ReLeaf program also makes funding available for tree planting projects benefitting or involving our military veterans who have served our country.  Examples of projects in this category can include tree planting at facilities such as veterans hospitals, memorial parks, and rehabilitation centers or other tree planting projects that involve veterans in the project implementat
---
THANK YOU!
Thank you to the Georgia Pacific Foundation, the Georgia Power Company, Weyerhaeuser, Effortless Outdoor Media, Goosebumps Productions/Sony Pictures Entertainment, the Lawrenceville Woman's Club and numerous individual donors for contributions to Georgia ReLeaf over the years.
---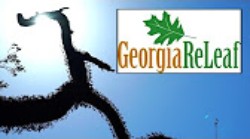 Won't you help support the Georgia ReLeaf program?
Your individual donation to the Georgia ReLeaf program is fully tax-deductible and helps us help communities across Georgia replant trees lost to storms.  Your contribution also supports tree-planting projects that honor or benefit our military veterans.  To donate, just fill out the fields below, and follow the prompts for checkout with your credit card.  You may also send in a donation as an electronic payment or through the U.S. mail.