Educational Programming
GEORGIA TREE CONFERENCE AND TRADE SHOW 2019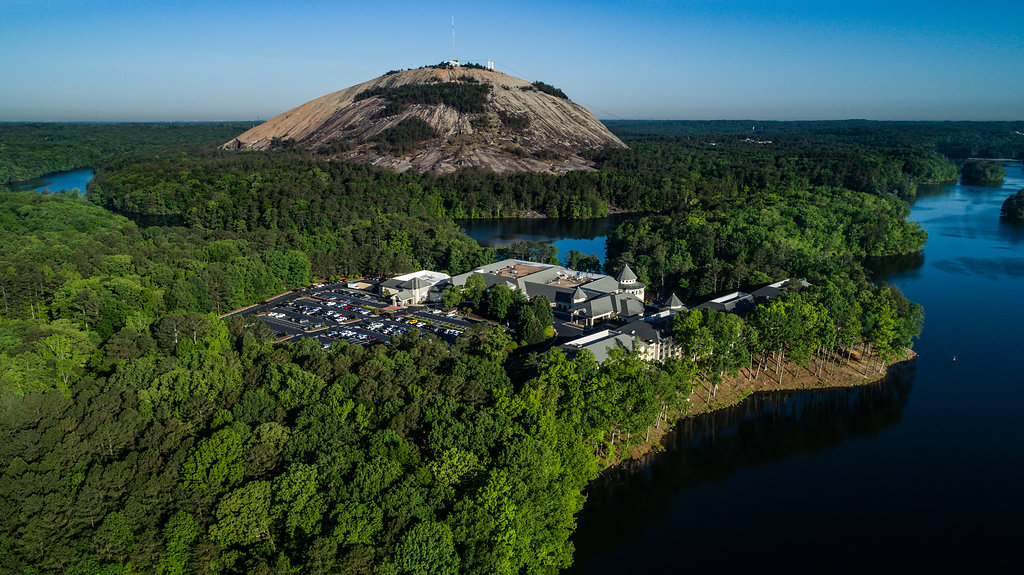 "Trees and Equity, Community Collaboration, and Building the Future Workforce"
We're excited about our signature annual education event that features keynote talks, breakout sessions, tours and activities, our annual awards luncheon, and a trade show. American Forests' Eboni Hall, City of Savannah's Nick Deffley, and Greening Youth Foundation's Dr. Daniel Jones will open our conference with talks on getting diverse populations and students involved in tree care and urban forestry. Additional outstanding speakers are scheduled, with talks on canopy restoration, trees and moisture, trees and utilities, the ROI of healthy urban trees, creating parks in small towns, leveraging community engagement, and much more. Attendeees can choose from three afternoon tours: 1)a guided tour of King's Trail to view unique tree habitat, review tree ID, and learn about caring for this urban forest; 2) a guided bus tour of Stone Mountain Park's landmark trees with an optional walk through the Cox Nature Garden, and 3) for those wanting a more ambitious tour, a guided hike up Stone Mountain (ride the lift back down) to review unique forested sections and see Old Man Cedar and the Georgia Oaks. Learn what's going on around the state with our Excellence in Urban Forestry Awards Luncheon. A tree board roundtable is scheduled on November 6 as a pre-conference activity, and a networking reception is set for the evening of November 7. CEUs will be available. Sponsorship and exhibit opportunities also available. See the full conference agenda below!
CEUs:
ISA Certified Arborists: up to 11.75 CEUs can be earned.
SAF Continuing Forestry Education hours: 11 hours
Landscape Architects, City Planners, Engineers, and others: You will receive a professional development (CEU) certificate for up to 11.75 hours.
Registration: $225, members, $255 non-members
Is your company interested in exhibiting at this conference or sponsoring year-round? Click on "Sponsorship Opportunities" below.
Lodging: Remember that lodging is a separate fee. A block of rooms has been reserved for us for the evenings of November 6 & 7 at the rate of $155 for a king room or a room with two double beds. Click on "Lodging" below to reserve your sleeping room. The deadline for making room reservations at the conference rate is October 18.
Do you need an additional guest ticket for the awards luncheon? Or the Thursday evening reception? Or perhaps you'd like to buy a guest meal ticket that covers all of the provided meals. By clicking on the "Register" button, you can learn about all of those options and can order extra meal tickets for your guest(s).
SCHOLARSHIPS: A limited number of tuition-only scholarships are available to community tree boards and 501 c 3 nonprofits. Scholarship recipients must register for the conference and then will be reimbursed for their tuition immediately following the conference. Click on the "Scholarship" link below to learn more and download an application.
Arborist Certification Review Course
The Georgia Tree Council will present a two-day Arborist Certification Review Course taught by Certified Arborists Susan Russell and Rob Swanson on December 3-4, 8:30 a.m. – 4:30 p.m. (both days), at 58 East Main Street, Suite B, Statesboro, GA 30458. Susan and Rob will help attendees prepare for the exam with lectures and hands-on demonstrations covering Tree Biology, Tree Identification, Soil Science, Water Management, Tree Nutrition and Fertilization, Tree Selection, Installation and Establishment, Pruning, Tree Support and Lightning Protection, Diagnosis and Plant Disorders, Plant Health Care, Tree Assessment and Risk Management, Trees and Construction, Urban Forestry, Tree Worker Safety, and Climbing & Working in Trees.
STUDY GUIDE: Attendees should read through the ISA Arborist Certification Study Guide (not included) to prepare for the review and the exam. The Arborist Certification Study Guide is available at www.isa-arbor.com and www.amazon.com. An ISA Certified Arborist exam will be scheduled approximately one month after the review course for those wanting to take it. Attendees will be responsible for completing their own application for the exam.
The Georgia Forestry Commission is offering scholarships to cover the cost of registration for this two-day ISA arborist certification review course presented by the Georgia Tree Council. The scholarship is being offered to tree board members and tree care workers employed by a city, county, school or university who are not ISA Certified Arborists. Click link below to download a scholarship application.
No CEU credits will be offered for this course.
Questions? Call 470-210-5900 or e-mail marylynne@gatreecouncil.org.