Georgia Tree Council Mission, Vision, and History
The Georgia Tree Council, Inc. is a 501 (c) 3 nonprofit organization.
Mission
To sustain Georgia's green legacy by partnering with individuals, organizations, and communities in raising awareness toward improving and maintaining Georgia's community forests.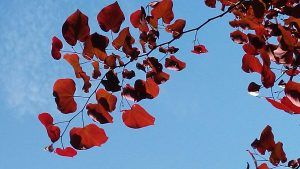 Vision
That every Georgia community experiences the many benefits of healthy trees and a strong community forestry program.
We offer a variety of programs and opportunities, including Tree Care Workshops, Educational Quarterly Meetings, Arborist Certification Review Classes, archival issues of Shade Magazine, the statewide Annual Conference, an Annual Awards Program, the Landmark and Historic Tree Register, management of AmericanGrove.org, and more.
The Georgia Tree Council was established in 1988 as the Georgia Urban Forest Council by a group of visionary citizens who saw the need to address urban forestry issues in the state of Georgia.  We partner with the Georgia Forestry Commission on many educational programs, as well as Five Year Plans for Georgia's Urban Forestry Community. Georgia Tree Council gives members and supporters opportunities for networking in their fields and for gaining leadership skills in addressing the challenges in their own urban forests. All of Georgia Tree Council's educational programs offer continuing education units and opportunities for professional development. We also strive to help other nonprofits and volunteer tree boards in their efforts to improve their community forests.
Here's the press release following the launch of the Georgia Urban Forest Council in 1988: