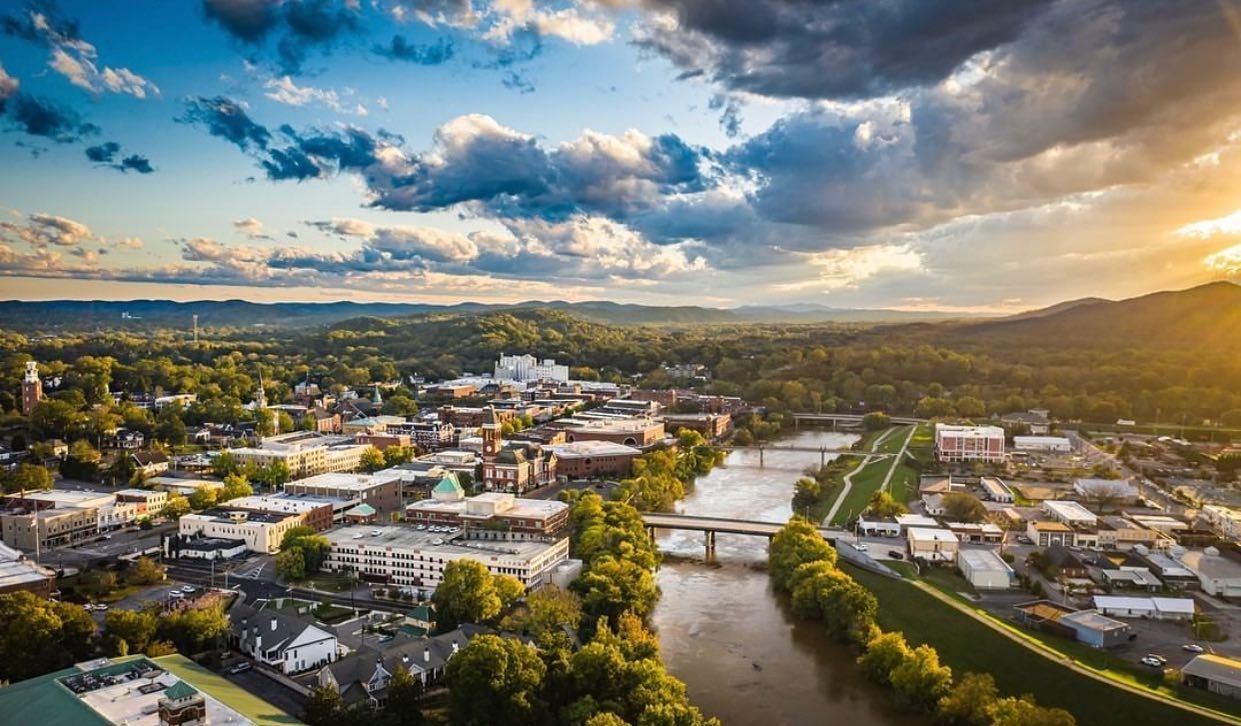 2022 Annual Georgia Tree Conference and Trade Show - Rome GA
November 2 & 3, 2022
Courtyard by Marriott Rome Riverwalk
320 West 3rd Street, Rome, Georgia
Join us in person this year for "GOOD Tree Investments Make Economic Sense - All Trails Lead to Rome and GOOD T.I.M.E.S."
Sub-themes:
Changing Minds - Trees are not an Expense
Changing Methods - Giving Trees What They Deserve
Changing Motives - The Rewards for Going Beyond the Minimum
Attendees will enjoy
•    Expert keynote speakers
•    Breakout Sessions
•    Networking reception
•    Annual Excellence in Urban Forestry Awards Luncheon
•    Urban and Community Forestry Tours around Rome
•    Trade Show
•    Silent auction benefitting Georgia ReLeaf
•    Seeing old friends and making new ones!
A pre-conference (Nov. 1) bike ride and also a tree board roundtable will be available to those who wish to participate.  More details soon.
Up to 11 ISA Arborist CEUs will be available.  10.5 SAF Forester CFEs available.  Landscape architects and other professionals will receive a certificate of professional development for their CEU records.
View agenda here, with full details on sessions and speakers.
Registration:  $195 - Georgia Tree Council members - Early-bird (by October 2)
$225 - Nonmembers - early-bird (by October 2)
A limited number of scholarships are available for tree boards and 501c3 nonprofits.  Scholarship reimburses for tuition only.  Click here to download an application and learn more.
Lodging is separate from the registration fee.  To reserve your hotel room at the conference rate of $139, click here.
 
FOR EXHIBITORS:
Are you a business and would like to exhibit at the 2022 Georgia Tree Conference?  Click here for more information and to register as an exhibitor.
WOULD YOUR COMPANY LIKE TO SUPPORT THE CONFERENCE BUT CANNOT EXHIBIT?
For a $350 contribution in support of the conference, a company may place literature on a table in the exhibit hall.  Click here to make a payment or send a check to Georgia Tree Council, P.O. Box 2199, Stone Mountain, GA  30086.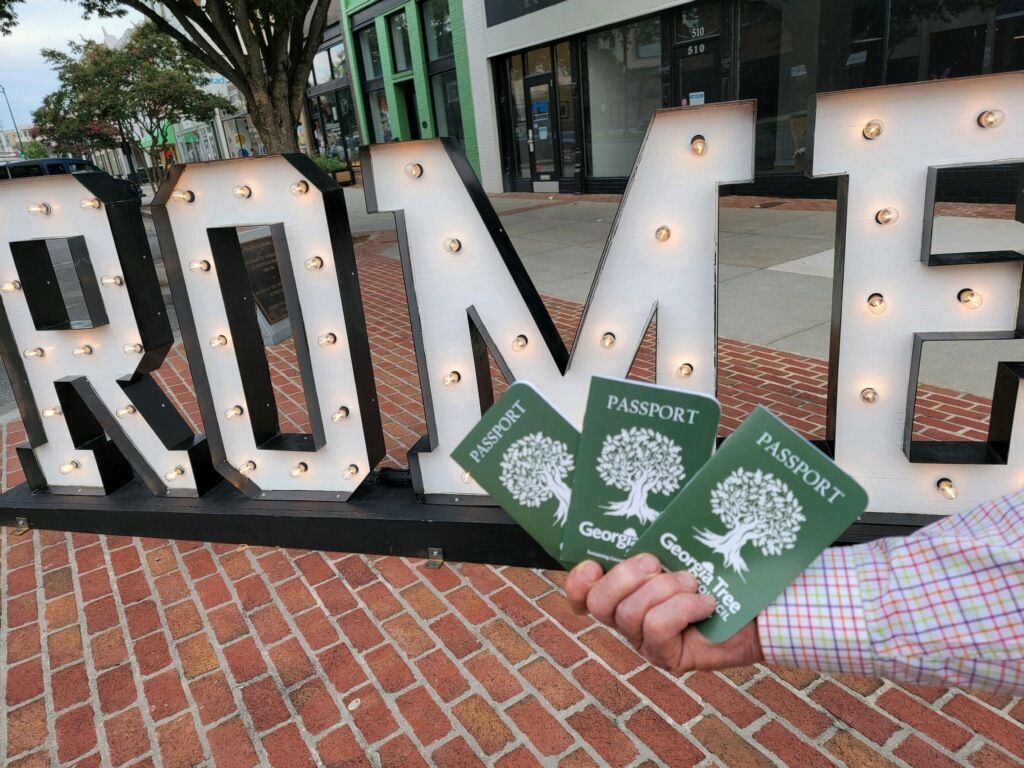 ---
2021 Georgia Tree Conference - A Webinar
We presented our annual Georgia Tree Conference in webinar form November 3-4, 9 a.m. to noon on both days.  This year, we took a look at "Innovations in Community Forestry."  Topics included "Using Remote Sensing for Post-Storm Recovery" (Jeremy Cantor and Jacob Caggiano, PlanIt Geo , "New Research at Bartlett Tree Research Laboratories" (Dr. Matt Borden, Plant Pathologist), "Tree Ecological Processors in Community Hardscapes" (Kim Coder, PhD), Technologies for Stablizing Soil Moisture (Wei Zhang), and much more. We also honored our 2021 GTC STARs - individuals under 40 years of age making valuable contributions to urban and community forestry.  Thank you, sponsors, speakers, and attendees!
---
2020 Georgia Tree Conference - A Webinar
Thank you to speakers, sponsors and attendees of the 2020 Georgia Tree Conference:  Embracing the Challenging -  Doing our Part Today to Preserve Tomorrow's Urban Forest."  This two day webinar of 3.5 hour sessions each covered Trees and Climate Change, Drones in the Urban Forest, Invasives on the Horizon, and much more.
---
2019 Georgia Tree Conference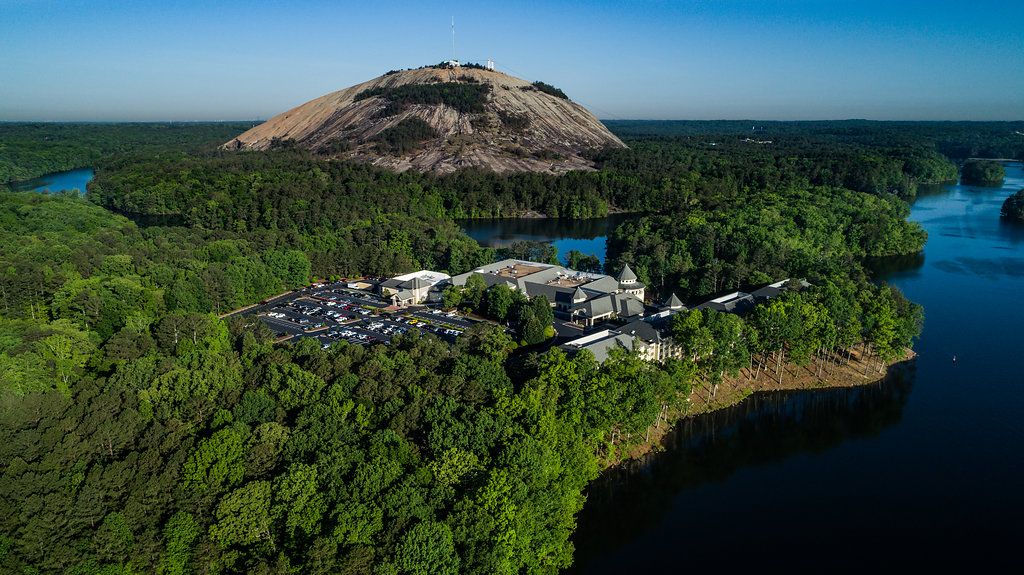 "Trees and Equity, Community Collaboration, and Building the Future Workforce"
November 7-8, 2019
Atlanta Evergreen Marriott Conference Resort
4021 Lakeview Drive, Stone Mountain, GA  30083
Our signature annual education event featured keynote talks, breakout sessions, tours and activities, our annual awards luncheon, and a trade show.  American Forests' Eboni Hall, City of Savannah's Nick Deffley, and Greening Youth Foundation's Dr. Daniel Jones opened our conference with talks on getting diverse populations and students involved in urban forestry.  Additional outstanding speakers explored canopy restoration, trees and moisture, trees and utilities, the ROI of healthy urban trees, creating parks in small towns, and much more. Attendees enjoyed tours: 1) a guided tour of King's Trail to view unique tree habitat, review tree ID, and learn about caring for this urban forest; 2) a guided bus tour of Stone Mountain Park's landmark tree with an optional walk through the Cox Nature Garden, and 3) for those wanting a more ambitious tour, a guided hike up Stone Mountain to review unique forested sections and see Old Man Cedar and the Georgia Oaks.   Our Excellence in Urban Forestry Awards Luncheon showcased great work around the state.