2022 Annual Georgia Tree Conference and Trade Show - Rome, Georgia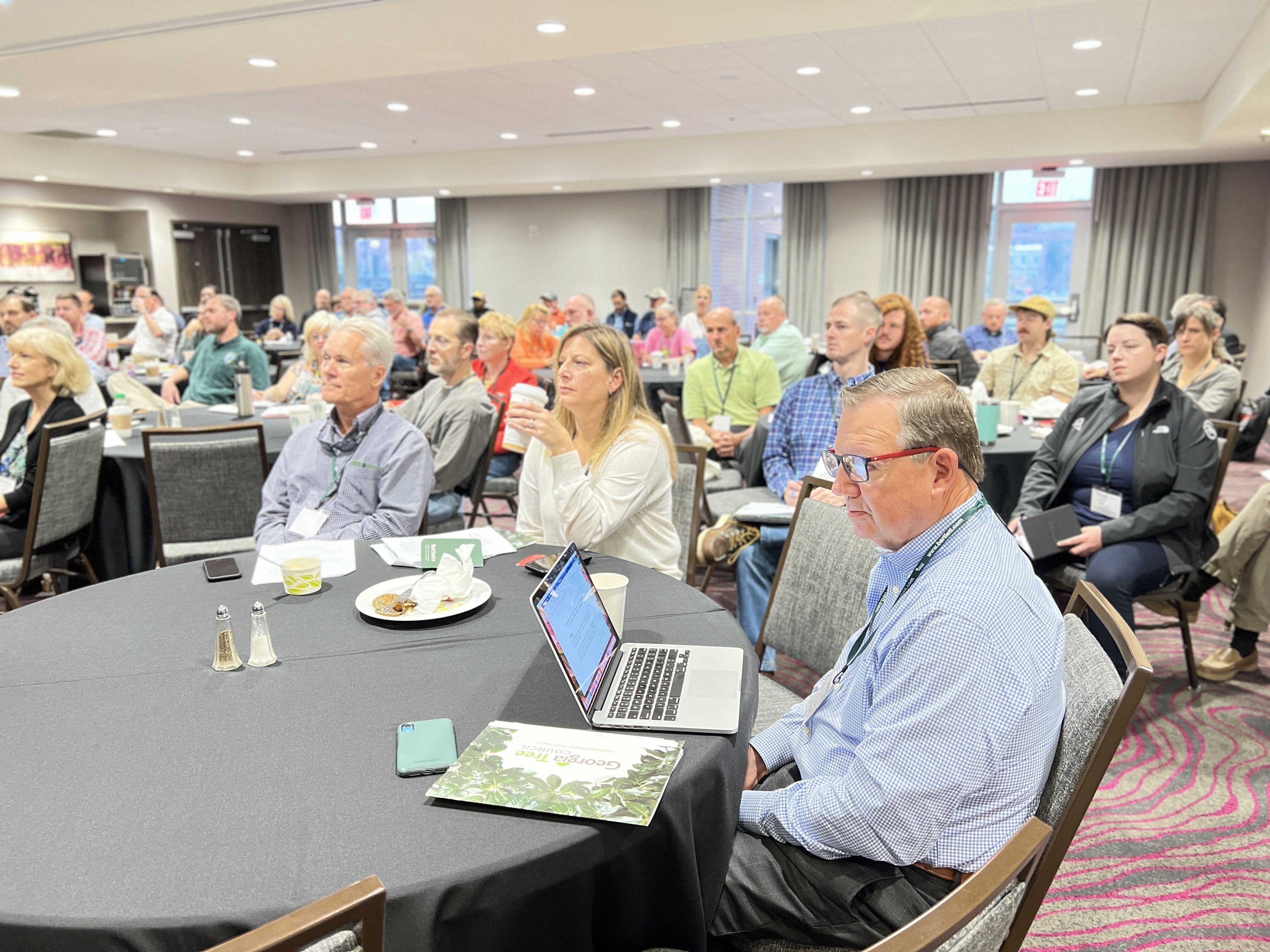 What an educational, rewarding, and enjoyable conference we had in Rome November 1-3!  Thank you to all of our attendees, speakers, sponsors, and exhibitors for participating in an excellent event.  And thank you, City of Rome for your fantastic support of the 2022 Annual Georgia Tree Conference: "Good Tree Investments Make Environmental / Economic Sense."
Want to see more photos?  We have hundreds!  Click on this Google Drive link to see them all.  Thank you, GFC  photographer Meaghan Munoz-Dickson, for documenting everything  for us and capturing the spirit of this event.
Want to review presentations?  Click here to revisit speaker slides for further study. (More presentations will be added.)
Thanks again, all, for being an integral part of this fun and educational conference. We hope to see you all again in 2023.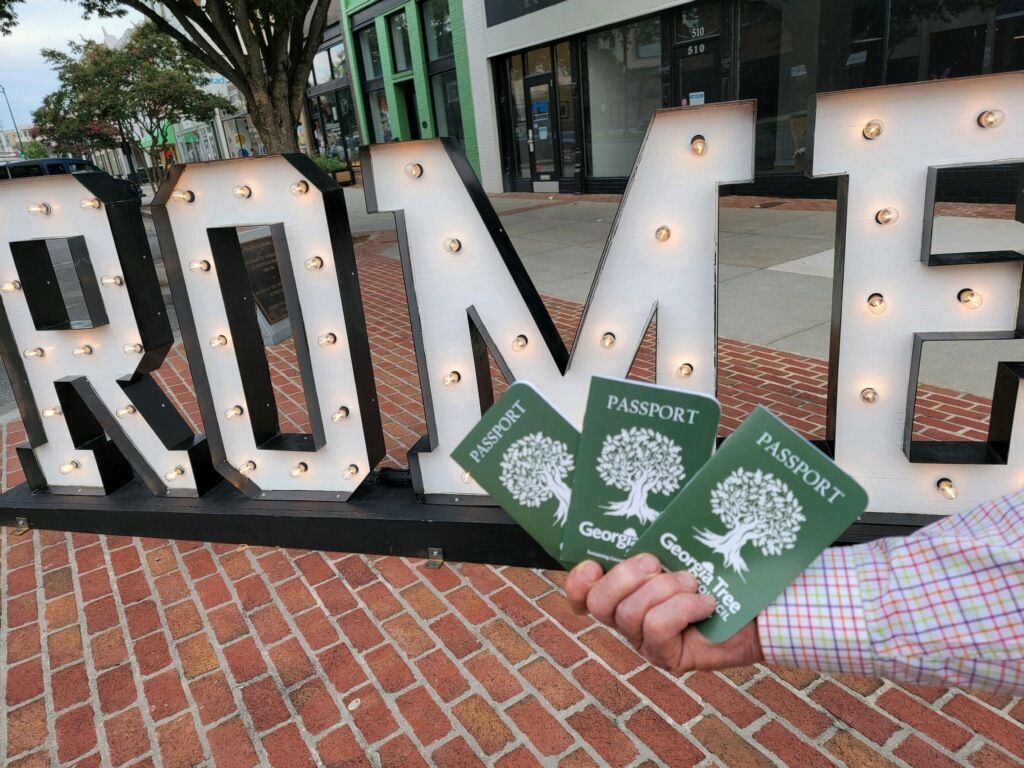 ---
2021 Georgia Tree Conference - A Webinar
We presented our annual Georgia Tree Conference in webinar form November 3-4, 9 a.m. to noon on both days.  This year, we took a look at "Innovations in Community Forestry."  Topics included "Using Remote Sensing for Post-Storm Recovery" (Jeremy Cantor and Jacob Caggiano, PlanIt Geo , "New Research at Bartlett Tree Research Laboratories" (Dr. Matt Borden, Plant Pathologist), "Tree Ecological Processors in Community Hardscapes" (Kim Coder, PhD), Technologies for Stablizing Soil Moisture (Wei Zhang), and much more. We also honored our 2021 GTC STARs - individuals under 40 years of age making valuable contributions to urban and community forestry.  Thank you, sponsors, speakers, and attendees!
---
2020 Georgia Tree Conference - A Webinar
Thank you to speakers, sponsors and attendees of the 2020 Georgia Tree Conference:  Embracing the Challenging -  Doing our Part Today to Preserve Tomorrow's Urban Forest."  This two day webinar of 3.5 hour sessions each covered Trees and Climate Change, Drones in the Urban Forest, Invasives on the Horizon, and much more.
---
2019 Georgia Tree Conference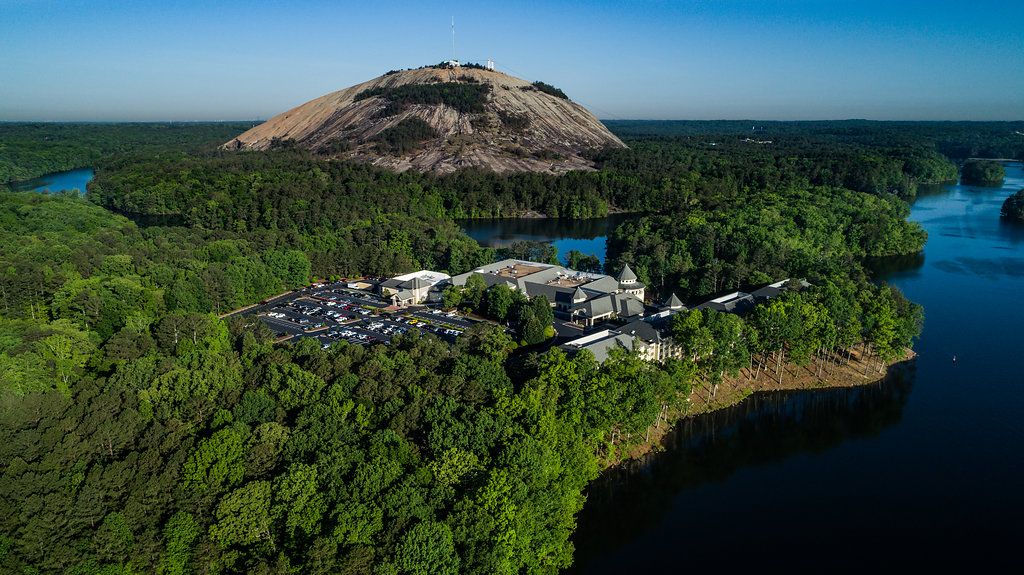 "Trees and Equity, Community Collaboration, and Building the Future Workforce"
November 7-8, 2019
Atlanta Evergreen Marriott Conference Resort
4021 Lakeview Drive, Stone Mountain, GA  30083
Our signature annual education event featured keynote talks, breakout sessions, tours and activities, our annual awards luncheon, and a trade show.  American Forests' Eboni Hall, City of Savannah's Nick Deffley, and Greening Youth Foundation's Dr. Daniel Jones opened our conference with talks on getting diverse populations and students involved in urban forestry.  Additional outstanding speakers explored canopy restoration, trees and moisture, trees and utilities, the ROI of healthy urban trees, creating parks in small towns, and much more. Attendees enjoyed tours: 1) a guided tour of King's Trail to view unique tree habitat, review tree ID, and learn about caring for this urban forest; 2) a guided bus tour of Stone Mountain Park's landmark tree with an optional walk through the Cox Nature Garden, and 3) for those wanting a more ambitious tour, a guided hike up Stone Mountain to review unique forested sections and see Old Man Cedar and the Georgia Oaks.   Our Excellence in Urban Forestry Awards Luncheon showcased great work around the state.