Georgia Tree Council First Quarterly Education Program and State Arbor Day Event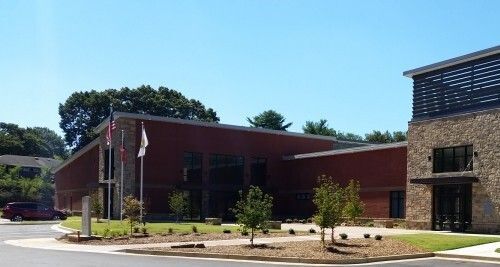 THIS PROGRAM HAS FILLED - ALL 80 SEATS ARE TAKEN!
Join us as we learn more about:
* Space and Soil: What Trees Need!
* Choosing the Best Tree Species for Urban Plantings
* How to Properly Plant a Tree, plus Aftercare and Maintenance (with Live Planting Demonstration)
* How to Present Successful Community Tree Events
At noon, we'll enjoy the State Arbor Day Event, when Tree City USA communities, Tree Campus USA Colleges and Universities, and Tree Line USA utilities are honored and recognized. Special guest: Tim Lowrimore, Director, Georgia Forestry Commission.
Lunch is provided.
Speakers: Kay Evanovich, City Arborist, Decatur GA; Seth Hawkins, Urban and Community Forestry Program Coordinator, Georgia Forestry Commission; Chan Weeks, Executive Director, Keep Douglasville Beautiful; Tiffany Bowen, Manager, Keep Warner Robins Beautiful; Susan Russell, City Arborist, Jefferson GA; and Jennifer Archer, Downtown Development, City of Cumming.
CEUs: 3 ISA Certified Arborist and Municipal Arborist CEUs, 1 BCMA Science, 1 BCMA Practice, 1 BCMA Management
3 Forester CFEs will be available, category 1. Landscape Architects and other professionals will receive a professional development/attendance certificate for their records.
Registration: $45
$30, Georgia Tree Council members
Tree City USA communities, Tree Campus USA colleges, Tree Line USA utilities: One fee of $30 for three attendees